There has been a huge spike of hate speech on Twitter since Elon Musk took control on October 28, for $44 billion.
One of Musk's first actions was to un-ban accounts like Kanye West, who was originally banned for writing antisemitic remarks, and former president Donald Trump, banned for the January 6 riots at the U.S. Capitol.
Coming into his new position, Musk developed a new system to get a blue verification check mark by paying for Twitter Blue. When an account has a blue check mark it means the person who runs that account is really who they are. Accounts that have this are companies, politicians, and celebrities. Once Twitter Blue was put in place, people began to impersonate companies, politicians, and celebrities leading to chaos until the service was suspended and delayed.
Unbanning accounts is a bad idea because the accounts were banned for a reason and shouldn't be reinstated because it will cause more harm to the Twitter community than good. Before the Twitter Blue service was added, a blue check mark is only given if the account used is authentic, notable, and active with no signs of spam or deception. People will absolutely abuse the service to mess with others.
An example of users abusing the Twitter Blue feature is when someone pretended to be the pharmaceutical giant Eli Lilly & Co. They used the logo, the name of the company, and a verified blue check mark and stated that insulin and other products were free. Eli Lilly contacted Twitter to ban the account that was spreading false information,which took hours. After the incident, Elis Lilly's stock share price fell by 4.37%.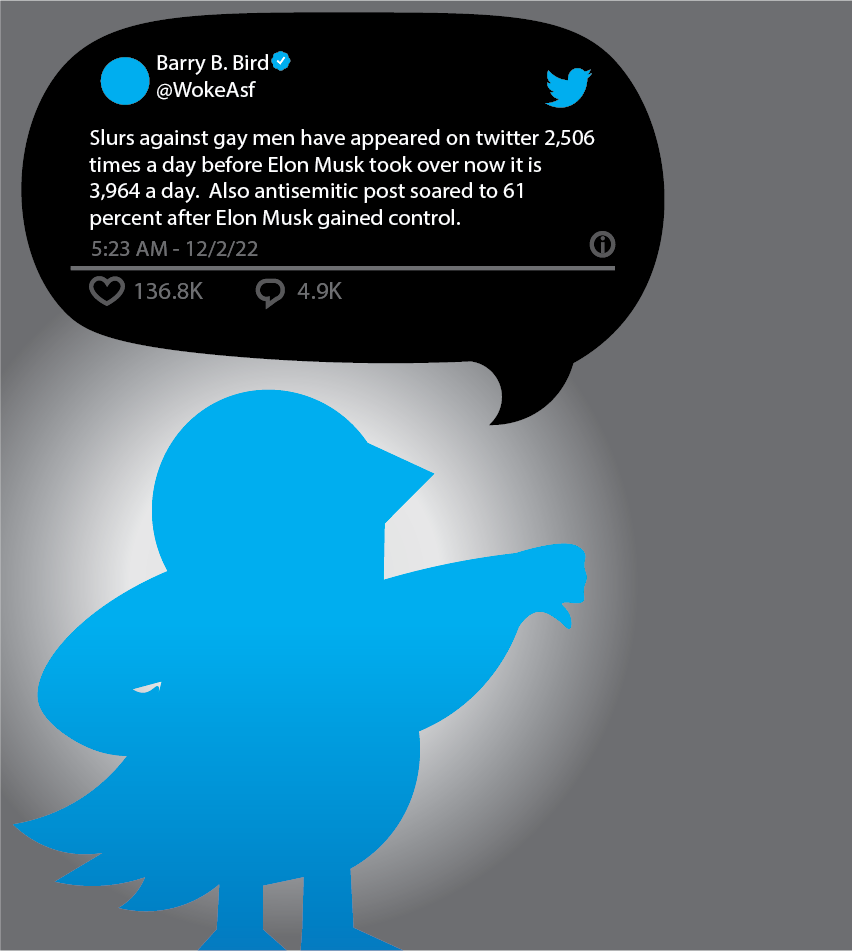 When Elon Musk unbanned users like Jordan Peterson, a host of a right-wing media outlet called the Daily Wire, Andrew Tate a former kick-boxer and entrepreneur, and West, rapper and fashion designer. Musk clearly forgot to take into account that they haven't learned their lesson. When West was unbanned, he immediately posted more antisemitic things and his account was banned yet again. He did this just hours after praising Hitler in an Alex Jones interview.
A solution to the Twitter Blue problem is to let people who already have it keep it only if they pay for it. This would work more efficiently instead of letting anyone have a blue check mark and become verified. This way Twitter gets to make money while also keeping companies and people safe from impersonators.
I think Elon should make it harder for permanently banned accounts to become reinstated. I would implement an option to make the violator write an essay on how they can better exercise their freedom of speech. If they continue to be a problem then they become permanently banned and cannot make new accounts.
Twitter will be heading for a rough patch if they cannot improve their situation. They need to focus more on their active users than banned accounts. Twitter Blue needs to be changed to make sure that it cannot be super accessible so that people can't abuse it. 
This article originally appeared in The Dispatch.
Image credit: Nick Wood and Dylan Zellner