According to the Brookings Institute, inflation over the last twelve months (October 2020 to October 2021) has surged to 6.2 percent. This is, of course, in response to the shortage of product supply and distribution capabilities, forcing prices of consumer goods up.
Although it is known that inflation affects the working population, these price increases equally affect teenagers as well, as high school students regularly spend money on gas, going out with friends to activities and restaurants, and buying things online. The Bullseye asked West Boca students how they feel about the hefty spending changes.
"I have noticed an increase in prices lately, especially gas prices," said Alex Garcia, 12. "As a cashier, there's not a day that goes by where a customer doesn't mention how their favorite product that they buy is getting more expensive."
In terms of his spending, Garcia hasn't noticed too much of a difference: "Wages increased along with inflation, so my spending habits haven't seen a drastic change."
As for Ashley Sorato, 11, she's seen inflation in a different, larger-scale market: housing. "It's really difficult to buy homes right now," Sorato said. "I have also been spending more, and I've realized that it happened after prices started increasing. I never made the connection until now."
Unfortunately, Sorato's employer has yet to change her wage. "It's frustrating," she said when prompted with the notion that she is technically making less money now than she was a few months ago.
In terms of my own experiences, I concur with both Garcia and Sorato. I feel this invisible pressure to work, as asking my parents for spending money is becoming more and more difficult. I also drive, and I have seen prices of gas go up a full dollar per gallon over the course of the past year. This is confirmed by the data reported from the United States Energy Information Administration (EIA):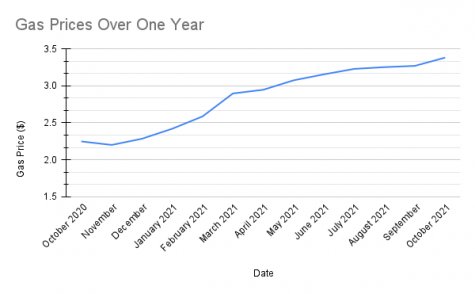 It also goes without mentioning that prices of local favorites, like Starbucks and Dunkin, will certainly be raising their prices to match the 4.7% price increase of coffee over the past twelve months. Two members of the Bullseye staff spent $24 on two drinks and a sandwich if that is any evidence!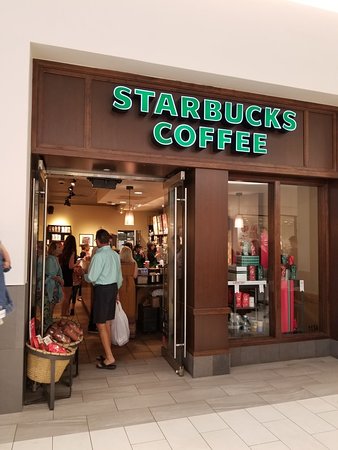 Fortunately, inflation is expected to decline back to normal levels as we enter the new year, but American consumers can expect to see higher prices for the next couple of months. Luckily, holiday sales will help out spending on gifts, but this may not affect higher-impacted markets, like gasoline and other petroleum products.
Hopefully, this wave of inflation will not intrude into the distant future, and the economy will be able to make a strong bounceback as the calendar resets. Spend wisely!
This article originally appear in West Boca Bullseye.
Photo credit: Getty Images/iStockphoto